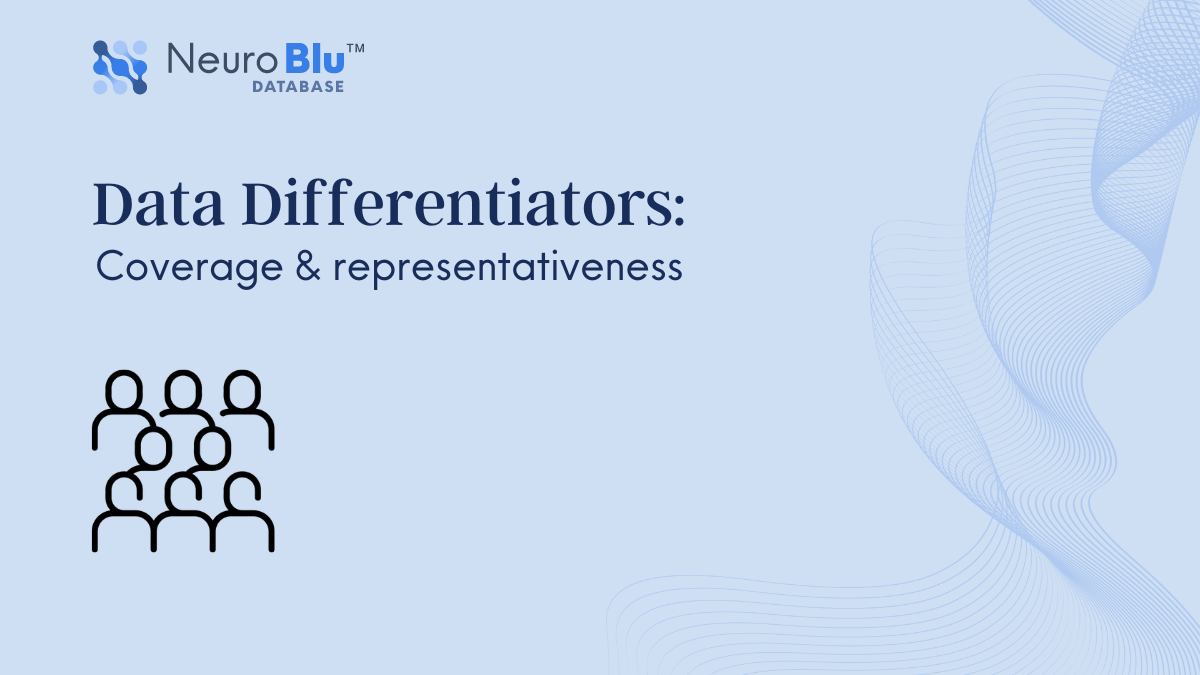 Our mission is to build the world's richest real-world evidence platform for behavioral health to transform clinical research and care delivery. Our NeuroBlu Database delivers value to our customers by providing meaningful clinical information that helps to produce evidence that could not be easily generated otherwise.
There are many options for EHR-derived real-world data (RWD) in the market, but historically few have focused on behavioral health disorders. However, as more players enter the behavioral health RWD market we have been committed to since our founding in 2015, we wanted to reflect on a few key ways in which our data stands out in a sea of big data.
Follow along every Tuesday for the next several weeks as we share key differentiators of the NeuroBlu Database. First, we highlight several critical features of the data itself:
Which regions does our data represent?
Our data represents over 30 clinics from U.S. states across the southern and northeastern U.S., including several of the largest states in the country.

We are also working to expand on the rapid expansion of our database, continuously moving closer to our goal of nationally representative data.

Who does our data cover?
In additional efforts toward representativeness, our data covers psychiatric departments and specialists within both private and public health systems. This means that the NeuroBlu Database includes patients covered by public and private payers.
Which care settings does our data include?
The NeuroBlu Database covers multiple care settings, including emergency department, outpatient, substance use treatment, psychiatric emergency, observation, and admission psychotherapy, enabling researchers to follow patients along their journey as they receive care.

Ready to see for yourself? Explore the NeuroBlu Database.