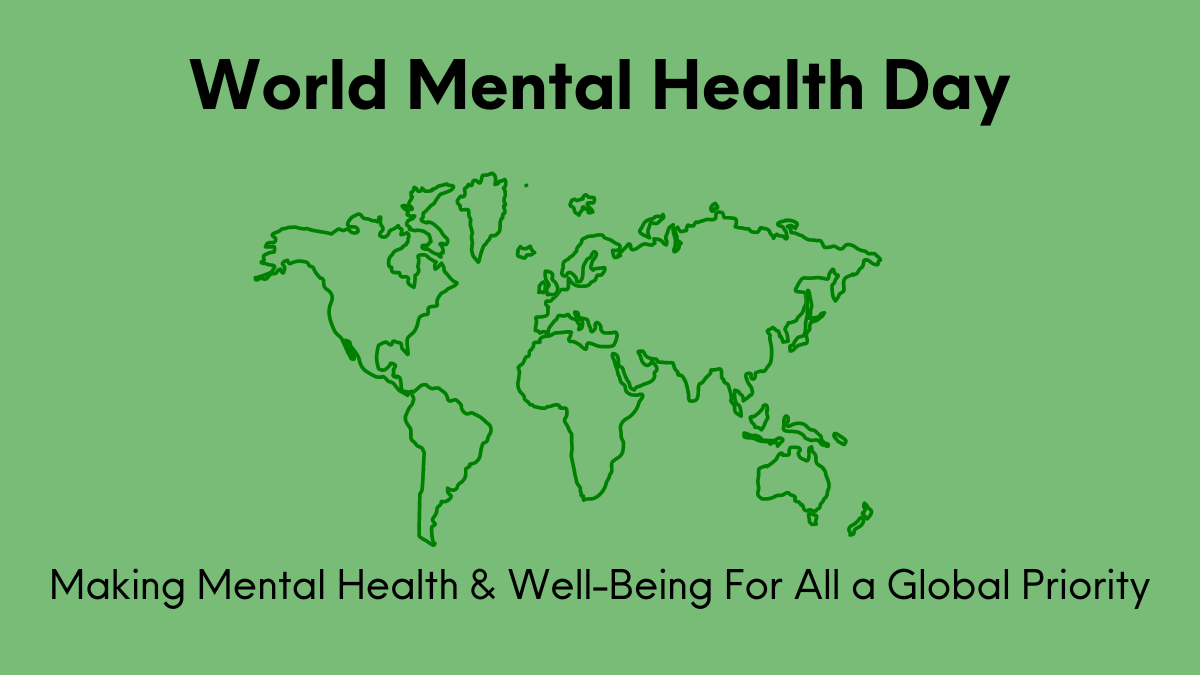 Today marks World Mental Health Day, a day of recognition organized and sponsored by the World Health Organization. All month, we will also honor ADHD Awareness Month by looking back at some of the most important ADHD research we have done this year.
As a clinical psychologist who has been engaged in ADHD research for nearly 30 years, I am always excited about ADHD Awareness Month, which helps spread awareness and recognition around the globe. Now, having spent the past sixteen months at Holmusk immersed in a range of behavioral health projects focused on other mental health conditions besides ADHD, I am proud to also share our work on World Mental Health Day, as we strive to improve behavioral health conditions across the board by contributing to better research and care.
The WHO has announced that this year's World Mental Health Day theme is Making Mental Health & Well-Being For All a Global Priority. This theme could not be more well-aligned with our company's vision: to build the world's largest real-world evidence for behavioral health.
There are several important key words within this year's theme, but to me, perhaps the most critical are the two smallest words: For All. The key factor that drives our work is this: currently, not everyone is included in the research that is conducted to make mental health better. In fact, only a tiny fraction of individuals with behavioral health conditions will ever be eligible for and participate in a clinical trial.
This is where Holmusk's key asset comes in—real-world data, which we transform into real-world evidence by applying our clinical and analytical expertise. If we capture data from patients where they receive behavioral health care, we can ensure that we include data from all people. Clinical trials will still be important to test whether new treatments work, but by working to improve clinical trials—and by bolstering them with real-world evidence—we can ensure that the evidence they generate is representative of the patients actually seen in clinical practice. It is only with real-world evidence that we can ensure that research is for all.
Our industry-leading database now hosts data from over 1 million patients—and we aren't stopping there. Through collaborations with partners who share our vision and through our own EHR product, we will continue our pursuit toward global mental health and well-being.
Currently, we're working across offices in the U.S. and Singapore, as well as the homes of remote workers in many other nations, to build and improve upon NeuroBlu, our data analytics solution that allows a range of stakeholders to generate evidence quickly and seamlessly. We're supporting improvements in mental health caseload management and care delivery across the U.K. through the implementation of our clinical decision support tool, MaST, in NHS Mental Health Trusts. And we're working to grow and diversify our industry-leading database, which will contain data from all 50 states in the U.S. by next year.
This Mental Health Day, we take time to recognize the mental health crisis we are experiencing across the globe, which has only been exacerbated by the COVID-19 pandemic. And, as we continue on our quest for more real-world data that is representative of more people, we focus on two little words: Making Mental Health & Well-being For All a Global Priority.