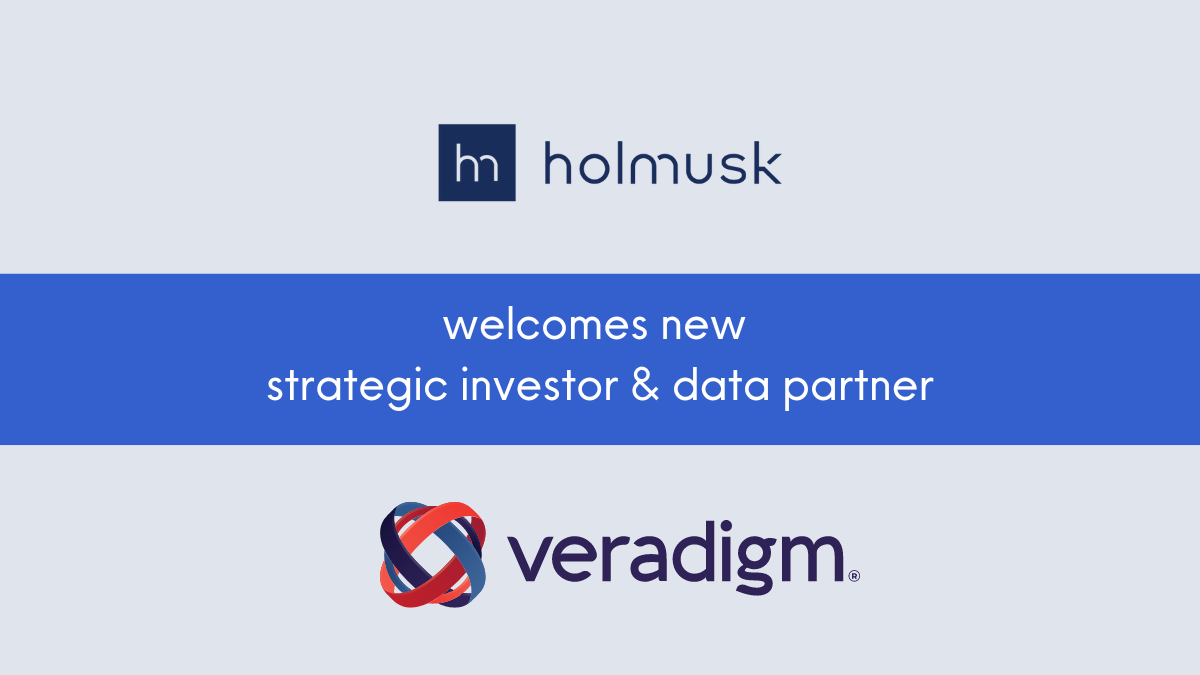 Over seven years ago, I founded Holmusk with the vision that advances in technology and data science could be harnessed to improve health care. Over the company's lifespan, the vision has crystallized, and we decided to focus first on an area of dire need—behavioral health. We have made great advancements in this space, many of which would not have been realized without the creation and nurturing of fruitful and supportive partnerships.
This is why I am especially excited to reflect on our most recent news—a strategic investment from Veradigm, which was formally announced yesterday
This investment from Veradigm will certainly be transformational for our company. It will enable us to continue our work in capturing, curating, and enhancing real-world data as we move forward in building the world's largest real-world evidence platform for behavioral health.
However, what's even more exciting is that we intend to enter into a data partnership with Veradigm, which will be transformative in improving behavioral health research, care, and ultimately, outcomes. Veradigm plans to add cohorts of de-identified behavioral health data to our state-of-the-art database, catapulting NeuroBlu, a leading source for behavioral health data, into a new era of even deeper insights.
It is gratifying to have the opportunity to work with a company like Veradigm, which fully shares our vision for the important role data can and will continue to play in health care. We look forward to seeing the increasingly complex challenges that will be addressed with data from NeuroBlu as we collectively move toward a future where patients with behavioral health conditions are able to enjoy better quality of life and improved outcomes.